Group/Company Sign-Up
Thank you for your interest in signing up your group, association or employer for benefits on RentalCarPerks.com.
By enrolling in our car rental discount program, you and your members will be entitled to the following benefits:
An extra "perk" that you can offer to your members for belonging to your group, association, organization or company. What's great is that it's free!
Free Lifetime Membership for all of your employees or members!
Special negotiated discounts from our industry leading car rental partners at over 15,000 rental locations worldwide. These discounts are for RentalCarPerks.com members only and are not made available to the general public.
Value added offers like free days, upgrades and more – all in addition to RentalCarPerks.com's special negotiated discount rates!!

Plus, we make it easy for you to tell your employees or members about our car rental discount program!
Customized link to a Welcome Page with your group/company name and logo (if provided) that can be easily placed on your website, intranet site or e-mail messages.
Selection of pre-written announcements to introduce RentalCarPerks.com benefits to your members.

Simply provide us with your contact details below and we'll get you set up as quickly as possible!
Top Rental Car Destinations
Photo courtesy of
Cesar Russ Photography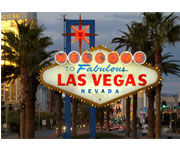 Photo courtesy of Las Vegas
Convention and Visitors Authority